Friday, April 29, 2005
Look aren't they just so cute!
Hopefully...pictures of uroplati (is that the plural?)...my first attempt to use HTML linking stuff!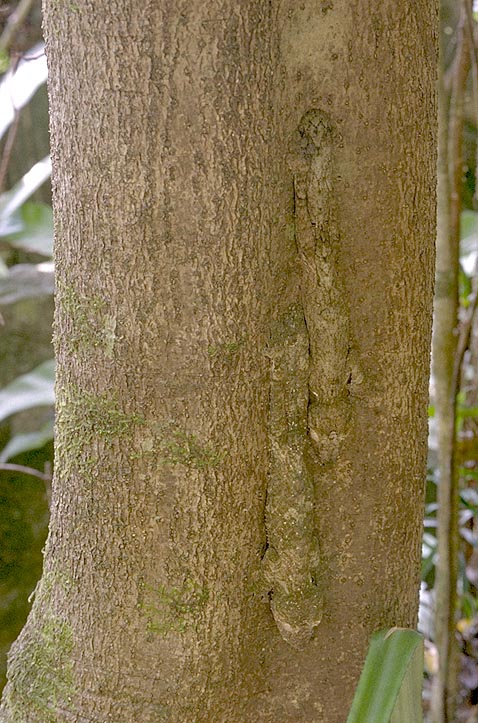 Thursday, April 28, 2005
Wooo...links
Yes, after probably a billion attempts to add a links section to my sidebar I have finally managed it..sorry to those of you who I have not yet added...you will be there eventually!
Today I spent the day at work killing trees! I literally worked for 7 hours of solid photocopying some of which involved unfiling all the stuff I had filed last week and then filing it again! Who would be an office assistant!
Last night I went to Richard's Drama piece which was fantastic..infact so good that I am going again tonight. I particularly liked the hedgehogs and the Brechtian use of minimalist costumes (she says like she is full of drama knowledge!)..he he he! I also thought that Richard's portrayal of a gay thug in the last piece was most realistic and deeply poignant (tee he he). Ok, on a more serious note it was all really great!
Well as it is 17.32...I shall leave you (and my workplace) for the centre of the universe (aka West Wickham...but if you are now stuck for what to do my advice is to do a google image search of the word UROPLATUS to see possibly the coolest animals in the universe (which I just happen to have actually seen in the wild in Madagascar) - ENJOY!
Jess
Wednesday, April 27, 2005
too much hassle
ok..it is far too much hassle not to blog when work is this boring. Work at present (yes I actually have a job) is as an office assistant at Triple E ltd (the company which my dad also works for)....except today the office is pretty much empty so I can't really assist much. There were only 3 people in to start with today and one of them had to leave early because his garage had caught fire!

It has been a catastrophe filled day..beginning from the moment when my bus crashed into a car...most amusingly the car was spotless whilst half the bus seemed to have fallen off at the front. Ok so not catastrophe filled but ...eventful!

I can't be bothered to explain my reasons for not blogging in ages...and yes those of you who know why it was a very silly reason but hey hum..I am back..and bored :D

Yesterday I went to work (woo) and then to Dulwich to see Sarah and play piano and eat really yummy bread with pumpkin seeds and honey in (mmm). Next I went to JAGS to sing in the choir their (JCS). This term we are doing The Creation, Ain't Misbehavin, S'wonderful and Begin the Beguine...all promising to be terrifically exciting.

This evening I am attending Chard's drama piece at LPBS and will of course be providing a detailed review on the morrow..

I have just realised that most of the world has probably given up on my blog by now so will never read this or any of my subsequent posts...oh well.

JAJ
---